News
What's a Corinthian? - Anything you want it to be.
Among the most unique features of each Corinthian Catamaran is the way it meets the specific needs of its owner. No accident, every boat we build begins with an analysis of how this versatile platform can best do the job that needs to be done. That can lead to any number of custom features depending upon whether it's working as a passenger ferry, dive platform, or work boat. But there are a lot more than three choices. Call and let us explain how a Corinthian can work for you.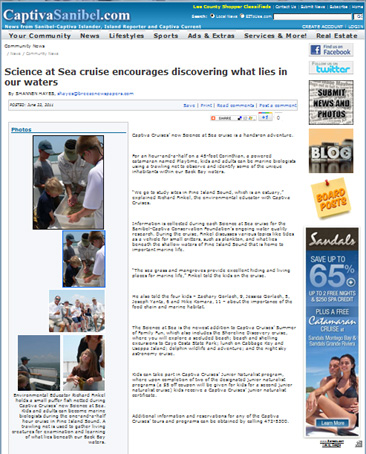 Captiva Cruises' new Science at Sea cruise is a hands-on adventure. For an hour-and-a-half on a 45-foot Corinthian, a powered catamaran named Playtime, kids and adults can be marine biologists using a trawling net to observe and identify some of the unique inhabitants within their Back Bay waters. Read more about the adventure by clicking the above or by visiting Captiva Cruises' website. www.captivacruises.com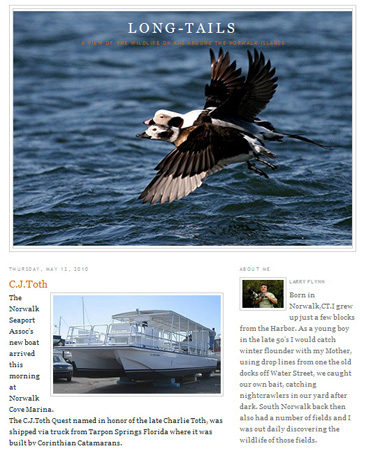 Corinthian 45 - C. J. Toth the new flagship of the Norwalk Seaport Asociation sill soon be exploring Sheffield Island off the Connecticut coast. Their blog announced the arrival of the new boat alon with other details. It also takes you to their website. Click on the image to link. .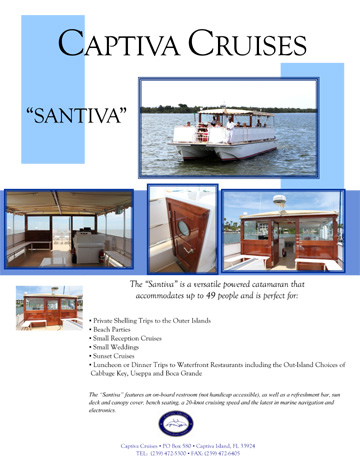 Corinthian 45 - Santiva, among the newest additions to the Corinthian fleet, was delivered to Captiva Cruises in the spring of 2010. For more details, click on the image above to enlarge. Santiva explores the idyllic West Coast of Florida and is available for a variety of functions.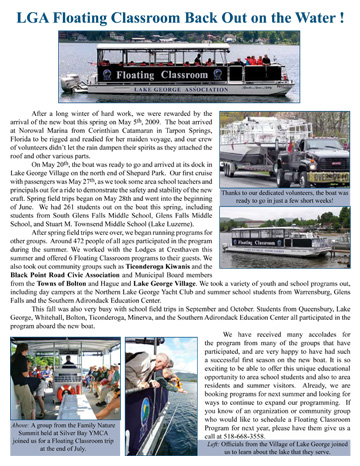 Corinthian 40 - Rosalia Anna Ashby operated by the Lake George Association was delivered in 2009. Click on the the newsletter above to learn more about her busy schedule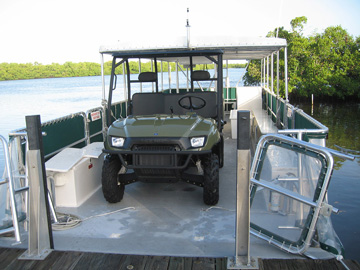 Corinthian 40 - used to transport people and equipment to island beach
More information to follow soon: