Links
Corinthian Catamarans is proud to showcase the websites of some of our colleagues, suppliers, and quality owner - operators. Please visit their sites.
---
Corinthian Cats at Work:
The operators listed below are putting their Corinthian's to work in a wide variety of services. Enjoy visiting their websites. If you are interested in having your Corinthian Catamaran operation added to the list send us an email with your link information and a photo.

Excellence by Design:
For over 25-years Corinthian's design, Naval Architecture
and support services have been performed by:
Charles Neville Associates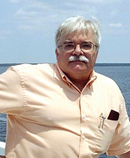 For help with your Corinthian or other commercial vessel contact Chuck Neville. You will find an experienced professional anxious to talk with you, and help with all of your questions or problems. Chuck is also known Internationally for his motor yacht designs. For more information visit Chuck's website at ...
www.nevilleboats.com
or email:
---
Still Other Links:
More information to follow soon: