Americas Premier Manufacturer
of Commercial Motor Catamarans
Corinthian Catamarans enjoys a world-wide reputation for producing quality fiberglass motor catamarans for commercial service. Certified to US Coast Guard and other rigorous standards; we have produced ferry boats, excursion craft, dive boats, work platforms, water-taxis and more.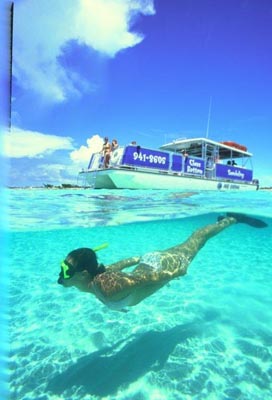 Our base models range from 40 to 72 feet in length, although we can produce larger and smaller boats for specific custom applications. Each of our is custom-tailored to meet it's owner's own unique requirements.

Our web site only shows a sample of the many possible designs and options that we can offer. Hopefully, however, you will find it a useful starting point in designing the perfect boat for your operation. Our experience working with hundreds of clients makes us uniquely qualified to bring your vision to reality. No aspect is too small. Nothing is left undone. No boat can begin fulfilling it's mission until it is in the water working for you. We can take your project from initial sketches to completion quickly and do what's necessary to deliver your new boat on time and on budget.

Corinthian Catamarans are in service around the world; from Hawaii to New Hampshire, Puerto Vallarta to Puerto Rico. If you've cruised the Caribbean, vacationed on the Florida shore, or eco-toured in California, Michigan or Georgia, chances are you've seen or even ridden a Corinthian. We welcome your inquiry and the opportunity to create a unique Corinthian Catamaran just for you or your business.